Once upon a time...
in der Vroni
Circuit Fantôme   –  Season 03

August 04, 2023 – December 16, 2023
Series of Octophonic Pieces
curated by Anton Iakhontov in close cooperation with Daniel Teruggi
Friday and Saturday 18:00 -22:00
For more information visist floatingsound.at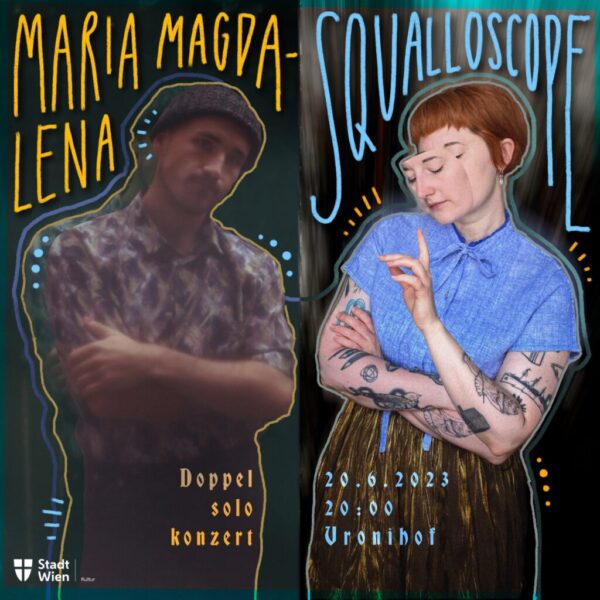 July 29  – October 22, 2022

Circuit Fantôme 
Weekly series of Octophonic Pieces
curated by Anton Iakhontov in close cooperation with Daniel Teruggi
every Friday and Saturday 18.00-22.00
Veronikagasse 24, 1170 Wien, Österreich
Circuit Fantôme Season 1 Episode 1
Daniel Teruggi
July 29, 2022   Friday
18.00 – 19.30   Round table   Passive progressive, or
what's wrong with "experimental music"
Participants: Daniel Teruggi, Elisabeth Zimmermann, Elisabeth Schimana
Moderator: Anton Iakhontov aka. Patrick K.-H.
19.30 – 22.00   Live performance / Listening session

July 30, 2022   Saturday
18.00 – 22.00   Live performance / Listening session

Works  ─  Unsoundables, 17'/2021  |  Nova Puppis, 20'/2020  |  Punctus spatio, 17' / 2022  (all three are Austrian premieres)

Information
About the Series
https://floatingsound.at/Circuit-Fantome
WEEKLY SERIES OF OCTOPHONIC PIECES, ACCOMPANIED BY "VIDEO POSTCARDS"  — The performance series is put together with the ACOUSMONIUM regular peer-advisor Daniel Teruggi and takes place in Vronihof, 1170 Vienna.  Multichannel works of French, as well as international composers/sound artists will be presented in an octophonic setup. Each week an artist is invited to present a piece.  The piece will be played in a loop for two days; the listener is invited to experience sound in a unique way. 

Circuit fantôme is a descriptive characteristic coined by François Bayle during the round table at the first St. Petersburg ACOUSMONIUM festival in 2018. Contemplating on the issues of habitat of electroacoustic music, he underscored that, being born to parents – technology and music – it remains unrecognized by neither of them, and thus doomed to maintain the roaming existence, hijacking the existing infrastructure if the existing institutions, functioning as a ghost circuit – circuit fantôme.

ARTIST TALKS / ROUND TABLE — We invite each participating (living) artist to take part in an artist talk – live or via zoom.

TEACHING / EDUCATION — Another component of the programme is teaching/education. Daniel Teruggi himself already offered to hold a workshop in Vienna.  Besides, two round table talks will take place in Vienna:
"Experimental Music" – Is this term helpful or maybe even confusing? What are composers of multichannel/spacial music thinking about referring to it?
"The (Live-)Stream as a medium for multichannel/spacial music" – Is it a valid option to present works of this kind?
Programme
Circuit Fantôme
@Vronihof

#1    Daniel Teruggi
29.07. & 30.07.2022

Known as an amazing teacher, composer, researcher and curator, we are very honoured to not only arrange this programme together with Daniel Teruggi, but also have the possibility to present and spread his work, word, charme and knowledge.


Live performance
Round table
"Experimental Music" – Is this term helpful or maybe even confusing? What are composers of multichannel/spacial music thinking about referring to it?

Born in Argentina in 1952, Daniel Teruggi has developed his professional career in France, where he lives since 1977. Composer and researcher, he has worked since 1981 in various positions at Ina, such as Director of GRM and Director of the Research and Experimentation Department of Ina.

Info about the event …


Don´t miss the other events of the series – participating artists will be announced soon

#2.   05.08. & 06.08.2022
#3.   12.08. & 13.08.2022
#4.   19.08. & 20.08.2022
#5.   26.08. & 27.08.2022
#6.   02.09. & 03.09.2022
#7.   09.09. & 10.09.222
#8.   16.09. & 17.09.2022
#9.   23.09. & 24.09.2022
#10.   30.09. & 01.10.2022
#11.   07.10. & 08.10.2022
#12.   14.10. & 15.10.2022
#13.   21.10. & 22.10.2022
LIVE: Ima Nuori im Vronihof
20:00 – 22:00h
Veronikagasse 24, 1170 Wien, Österreich
Eintritt: freie Spende für die Musikerinnen.
"Ima Nuori" – auf beeindruckend leise Art laut. Ima Nuori sind Christina Ruf und Petra Steinkogler, ein Duo aus Wien mit dänischen Einflüssen. Ihr experimentelles Pop-Debütalbum bringen die Musikerinnen jetzt im Streichquartett auf die österreichischen Bühnen. Mit All I Want Is Out präsentierten Ima Nuori ein Debütalbum das für sich steht.
Reduziert auf ihre Essenz werden die Songs in Streichquartett-Besetzung mit Violine, zwei Celli, Kontrabass und Stimme live erlebbar gemacht:
Gesang: Petra Steinkogler
Violine: Marie Treipl
Violoncello: Ida Leidl
Violoncello: Christina Ruf
Kontrabass: Adele Knall
> wir wollen aufeinander schauen: bitte kommt getestet zum Konzert.
> Eintritt: freie Spende für die Musikerinnen.
Wir freuen uns auf euch!
VROASE 2022 open studio & showing
Wir zeigen alles.
Nach einer zwei-jährigen Phase des Darbens öffnen sich (fast) alle Winkel des Vronihofs für euch.
Auf der main stage:
DUO ANNEA mit Kompositionen u.a. zum Haus-eigenen Wein,
ein Erlebnis in 4D, Verkostung inklusive.
@duoannea @Rebenerzählungen
In diversen Separées, Hinterhöfen und extraterritorialen Ateliers wird ein intimer Einblick in das Vronihof-Getriebe gewährt.
Zu entdecken gibt es aktuelle Arbeiten aus den Bereichen Malerei, Fotografie und 3D-Grafik der Künstler:innen:
Stephanie Wörter
(https://www.stephanielis.com/)
Stefan Mayer
Helene König
Lisa-Maria Schirmbrand
Ab 16:00 offene Türen
19:30 Rebenerzählungen, DUO ANNEA
Eintritt: Pay as you wish
Für die Weinverkostung gibt es begrenzte Plätze, für einen Gästelistenplatz schreibt uns an:
veronika@vronihof.at
Wir danken den Fördergeber:innen "Stadt Wien | Kultur" (MA 7) und Niederösterreich Kultur.
sPACEs – Butoh im Vronihof

Dienstag 15.06.2021 || 20:00 FB
Kulturverein Vronihof, Veronikagasse 24, 1170 Wien
Der japanische Butoh Tänzer Kudo Taketeru ist momentan in Europa unterwegs und verwandelt einen Abend im Vronihof in ein Erlebnis.
Ein Fest der dunklen Winkel und verborgenen Wesen.
Die drei Musiker Anton Iakhontov, Burkhard Stangl und Ayac Iuan werden sich um die akustische Gestaltung der sPACEs bemühen.
Rette sich wer kann,
alle anderen mögen einen der begrenzten Plätze reservieren:
veronika @ vronihof . at
*******************************************
The japanese Butoh-dancer Kudo Taketeru is currently touring through europe and he will come to the Vronihof to transform an evening into a rememberable experience.
An event of unknown corners and elusive entities is to be expected.
The three musicians – Anton Iakhontov, Burkhard Stangl and Ayac Iuan will take care of shaping those sPACEs acoustically.
Beware!
Everybody else should reserve one of the limited seats:
veronika @ vronihof . at
*******************************************
Tickets: 10€
Doors: 19:45
Start: 20:00
Taketeru Kudo (Jp) — butoh 
Burkhard Stangl (At) —composition, guitar
Ayac Iuan Jiménez Salvador (Mx-At) —composition, trumpet, electronics

Patrick K.-H. (Ru-At) — composition, prepared guitar, electronics
3G – Regeln
Foto© aublur
Diese Veranstaltung wird gefördert von:
SKE Fonds www.ske-fonds.at
Samstag 10.10.2020 || 16 – 22h FB
Kulturverein Vronihof, Veronikagasse 24, 1170 Wien
modul – Hernalser Hauptstrasse 31, 1170 Wien
Setzkasten – Hernalser Hauptstrasse 29, 1170 Wien

Eintritt frei // Kollekte
in Kollaboration mit modul / Vronihof / Floating Sound Gallery / The Acousmatic Project werden live Improvisationen und Mehrkanal Kompositionen über 8 Lautsprecher die Räume zum Klingen bringen.
@Vronihof
Acousminium:
Thomas Gorbach "Shots & Curls" 2018/19, 10'30"
Patrick K.-H. "Dynamic Sound Species, 7.4″ 2020, 5'43"
live sound diffusion: Thomas Gorbach, Patrick K.-H. and Ayac Jiménez Salvador.
@ modul
multichannel fixed media:
Maja Osojnik "The point of no return" 2015, 24'52"
Nicolás Melmann "Armonias Desiguales", 2020, 22`42″
@ Setzkasten Kastenkonzert #33
live performances and overdubs:
Nina Bauer / Johanna Schlömicher "Lentsi biografie / blue #2"
Isabella Forciniti / Stefan Voglsinger "current X"
+Special Guests
Programmhinweis: Wer noch mehr walken will, unsere Freunde vom Sandkasten Syndikat und der Galerie Zwischendecke haben ebenfalls Veranstaltungen.
Setzkasten – Hernalser Hauptstrasse 29 – setzkastenwien.at
modul – Hernalser Hauptstrasse 31
Vronihof – Veronikagasse 24 – http://www.vronihof.at/
Floating Sound Gallery – http://soundartgallery.ru/
The Acousmatic Project – https://theacousmaticproject.at/
Sandkasten Syndikat – Jörgerstrasse 56
Zwischendecke – Hernalser Hauptstrasse 31
!! more updates concering covid-19 entry situation following soon !!
The piece of Nicolás Melmann was created during the AIR – artist in residence in Krems/Niederösterreich
Die Veranstaltung wird gefördert von MA7 Stadt Wien Kultur, BMKOES, Basis.Kultur.Wien.
und SKE Fonds http://www.ske-fonds.at
Supported by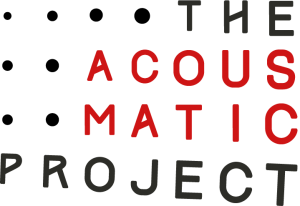 Funding
Whispers of Night (US), Eric Arn & Margaret Unknown: live impro
Freitag 05.04.2019 || 20h
Kulturverein Vronihof, Veronikagasse 24, 1170 Wien
Eintritt frei // Kollekte
zwei frei Duos : Whispers of Night aus Atlanta, und Eric Arn/Margaret Unknown.
Whispers of Night: akustisch- experimentelles Improvisationsduo mit Majid Araim und Benjamin Shirley auf einer Vielzahl von Instrumenten und Klangfarben. Das 2014 gegründete Duo konzentriert sich auf kreativen Ausdruck und die gemeinsame Erforschung von Klang.
http://whispersofnight.bandcamp.com/
https://www.facebook.com/whispersofnight/
https://www.youtube.com/watch?v=DMO5jvozbwk
Eric/Margaret haben 'Paranza Corta', eine LP aus improvisierten akustischen Gitarrenduellen 2018 auf Feeding Tube Records veröffentlicht. Seit 10 Jahren erforscht das Duo von Eric Arn (Primordial Undermind, Bird People, Vienna Improvisers Orchestra) und Margaret Unknown ((In) The Abyssity of Grounds – mit Linda Sharrock, Seele, Guele Populaire) äußeren Bereiche der improvisierten Musik mit ebenso faszinierenden wie kühnen Ergebnissen. Sid beseitigen die Grenzen zwischen psychedelischen Erkundungen, freier Musik, abstraktem Rauschen und zeitgenössischer Komposition.
https://www.musicaustria.at/eric-arn-margaret-unknown-paranza-corta/
https://www.youtube.com/watch?v=Og9YhjyCIoQ
Bernadette Zeilinger (AT): Sopran- bis Kontrabassblockflöte
Diego Muné (AR): Gitarre

Freitag 22.03.2019 || 20h
Kulturverein Vronihof, Veronikagasse 24, 1170 Wien
http://www.la-musa.net/muze.html
Eintritt frei // Kollekte

Mit natürlichem Sanftmut verzaubert das Duo Muze durch ureigenen Charakter.
Während die beiden MusikerInnen virtuos außergewöhnliche Techniken mit feinen Details mischen, schimmert ihr impulsives Spiel in vielen Nuancen.
​Zwischen balladenartigen Stimmungen entstehen kompakte Ballungen und expressive Ausbrüche.
So verbinden sie Lebendigkeit und Präzision in intensiver und berührender Musik.
entführt Sie zu einem schaurigen Rendezvous mit der dunklen Seite der Wiener Gemütlichkeit und dem, was Sie schon immer von ihr befürchtet haben. Die Gruselgebühr ist im Preis bereits inkludiert.
Mit Monika Rabofsky, Christian Reiterer, Günter Hayek und
Werner Chromecek
Eintritt frei // Kollekte
Donnerstag, 1. November 2018 | 20:00 Uhr
Kulturverein Vronihof, Veronikagasse 24, 1170 Wien
HERTZINGER (live)
+
KAFRA (live)
=
Eine Party im Vronihof, die schwer zu vergessen sein wird.
Hertzinger:
Joachim Rigler: Gitarre / Bass
Dito Behr: Schlagzeug
Sara Zlanabitnig: Querflöte & Effekte
Das Hertz gibt die Anzahl sich wiederholender Vorgänge in einem periodischen Signal an. – Angelehnt an diese Analogie produziert das Wiener Trio Hertzinger mit Gitarre, Querflöte und Schlagzeug originelle und tanzbare Elektrosounds, die die Musiker_innen in fast zehntausend stündiger Probearbeit eingeübt haben.
Kafra:
Ajda Sticker, voc
Lan Sticker, drums
Daniel Steinmair, bass, voc
Hannes Dufek, keys, voc
Kafra wirkt positiv auf das zentrale Nervensystem und in höheren Dosen auch auf das Atemzentrum. Ist durchblutungsfördernd und kann Schleim lösen. Erhebliche Stilkonzentrationen regen an und manchmal auch auf. Macht nachdenklich – keine Macht für niemanden.
Freier Eintritt / Kollekte
Doors 19:30
Start 20:00
©Apollonia T. Bitzan
Doors 6:30 pm

Das Wiener Duo Liver durchschreitet zweistimmig
elektronische Klangwelten. Auf der Gratwanderung zwischen musikalisch theatralem Überschwang und düsterem Humor begleitet die beiden eine transzendente Mixtur aus Beats, Gitarren und Synthesizern.
Hör auf deine Leber!

Musik: Martin Hemmer, Cimon Finix
Konzept, Regie: Julia Haenni

Eintritt frei/Kollekte
Markus W. Schneider "Widerspruch" // Gloria Hafenjunge
Doors 8 pm I Start 9 pm
Live-Premiere!!!
————————–————————–—
MARKUS W. SCHNEIDER – Widerspruch

Eine Umarmung des Widerspruchs –
Ein endlos geflochtenes Band aus Songs und Nichtsongs, aus Sprache und Sprachlosigkeit, aus Äther und Downbeat, Schwerelosigkeit und Schwerkraft.

Markus W. Schneider – guitar, vocals

/////////////////////////////////////////////////////////////////

GLORIA HAFENJUNGE

" I count the knotholes on wood…
I count the seconds till night…
I count my layers of skin / oh, I really dig deep.
[…]
We look adorable in desolation,
we build it up and we barricade behind our own perceptions…
[…]
We're up in arms, we use our heads to go through the wall…
[…]
Old days seem always better now / after sorting out the uncomfortable memories
happy endings don't really exist / 'cause life goes on,
That's just how life is…"

GLORIA AMESBAUER
i am the storm
www.iamthestorm.at
https://soundcloud.com/gloria_amesbauer
http://lionoir.tk/
Ernst & Vronis Winterromanze
ein
CHORKONZERT
Doors 8 pm I Start 9 pm
ERNST ist verliebt. Das soll gefeiert werden. Mit einer Inszenierung, die ihresgleichen sucht.

IM ERNST. kann singen, das wissen wir. Vroni hat uns allerdings verführt – wir verlassen unsere Komfortzone und wagen etwas ganz Neues.

Step into the universe of love – an old, old love.
Feel the spirit of a past century.
Come.

Im Anschluss fette Party mit DJ Ohrwurm!
ZIRKUS, ZIRKUS!
Le Salon Sardine – Open Stage für Clownisches, komische Künste und andere Skurrilität. Einmal im Monat an unterschiedlichen Orten in Wien.
Start: ca. 18h
Weitere Infos folgen!
Wenn Du Zu Sieben Teilst Acht Raben, So Kannst Du Marianengraben
Start: 20h
Szenisch-Musikalische Lesung
Von den Aufbrüchen und Abgründen
Des Sterbens
Des Lebens
Und der Ewigkeit
Go.ETe _ Flute Fesitval _ music dance
Go.ETe _ Flute Festival _ Kitana _ Digiulia Gri
irgendwo zwischen noise und ambient, zwischen luft und klappen,
im heiligen off manövriert sich das duo mit dem klingenden Namen st.off:

Thomas Grimm: Fagott mit fx
Sara Zlanabitnig: Flöte mit fx

DJ – lineup: t.b.a.

Eintritt: Freie Spende